About Silvercrest School
Zeal Education Society's was established in the Year 1996, under the able guidance of Mr. S.M. Katkar to provide quality education. During the last few years, Zeal Education Society has established itself as a well known entity in the field of education. The right kind of ambiance coupled with excellent staff, laboratories and other support system has resulted in an excellent performance of the student, of the education institute run by the society. The institute stands as an exemplary image of quality. Within the time span of 16 years, at Hingne Campus the society has established Dnyanganga School, Dnyanganga Junior College, Dnyanganga College of Education and Silver Crest School. Narhe Campus established by society constitutes of Zeal Group of Management Institutes, Zeal College of Engineering and Research, Zeal Polytechnic and Zeal Institute of Business Administration and Computer Application. The society also is working in the direction of establishing Pharmacy College, College of Nursing and Many more.
Academic year 2020-21 was blissful. We are Thankful to all Teachers and staff for their great work during online learning. It was a new experience of Elearning for children. During this pandemic situation, all Teachers took efforts for us. THANK YOU for this incredible experience.
Thank you very much for the support all the teachers and Principal Madam have provided without Your support this online would not be a possibility. Thanks once again for the duties all the teachers have done in such circumstances.
Thank you so much to all of you teachers… your sincere efforts made this learning experience much easier and meaningful.. really appreciate your great efforts.. thanks.
Thank you so much for teaching us the way you explain everything in each and every day assignments is so amazing. It's a true blessing to have your support in this lockdown period. You have taken a lot of efforts for conducting online classes. I am extremely thankful to you and all the entire teachers. Once again Thankyou teachers. Stay Happy , stay Healthy.
We sincerely appreciate you all teachers and school for taking such great online teaching efforts along with all safety majors and precautions taken care. And nice co-operation with us inall aspects. We are heartly thankful to all teachers and school staff.
Thank you to all teachers for encouraging and teaching new things in online classes .Thank you for your great support to make the new way of learning more interesting . this academic year was n unique and fun way of learning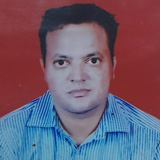 Thank you so much maam for all the support you and all the teachers gave to students. We are very grateful for all the hard work you and every single teacher did for us .So much hard work you all gave for this online year was honorable. Thank you mam and school for this online academic year
We sincerely appreciate your all teacher's and school for taking such a great online teaching efforts along with all safety and precautions taken care. We are heartly thankful to all teachers and school staff.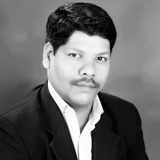 Good initiative. Liked the approach and step taken towards helping those who have lost their loved ones during pandemic. Appreciate the decision taken by Silver crest School and big thanks to all Staff and management. Keep it up
Our Achievers
Soham Mhetre
98%
Shloka Shetty
97%
Anushka Kamat
96.60%
Shreeya Kulkarni
95.60%
Satej More
95.40%
Samiksha Solanke
94.60%
Siddhi Potekar
94.40%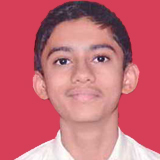 Raj Pasalkar
93.40%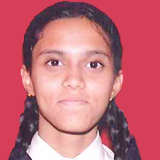 Sanika Raul
93.20%
Yash Pawar
93%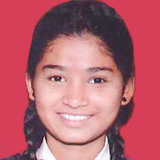 Pragati Kaduskar
92.20%
Aniket Kulkarni
92.8%
Ishan Dubey
91.0%
Shruti Kotluri
90.80%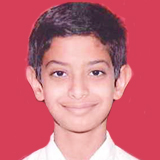 Mohit Puranik
90.40%
Chaitanya Salunke
90.4%
Deepshika Galugade
90.4%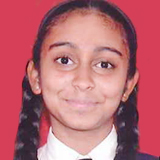 Meetali Chaudhari
90.0%
Anannya Pathare
89.60%